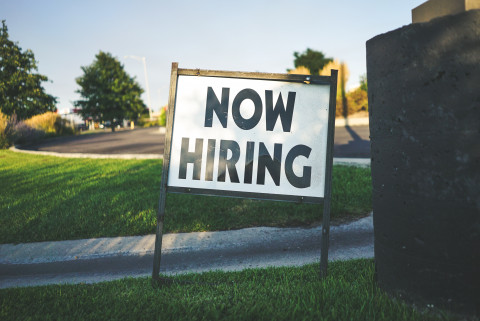 Opening For Front-End Developer
November 26, 2019
About you
There's a common misconception that you're not a true developer if you only know HTML and CSS--that's a lie and you're here to prove it wrong. You're at least familiar with JS, graphic design, UX design, back-end development, project management, and the command line, but you have a rock-solid understanding of CSS and HTML and how to work with them in responsive and accessible contexts.
You're passionate about what you do and love sharing what you learn. You know, for example, not only how to transform complex UI designs into performant, elegant code, but also how to explain your solutions to others.
About the job
Your job is to be our resident CSS and HTML expert. You'll support our team when we need to figure out how to lay out components on a grid, style an accessible form, modernize a legacy codebase, and solve other CSS challenges.
At Redfin, you will do more than write code in a silo: you will participate in a multidisciplinary, agile team to complete projects for our clients, as well as support ongoing development and maintenance. Your work will range from theming Drupal sites to collaborating with a client to help them understand what's possible within a defined scope to meet their needs. 
Duties and responsibilities
Front-end development for various projects for web and mobile devices

Use a variety of front-end technologies in order to create accessible, cross-device, cross-browser, and user-friendly interfaces

Work with Drupal, HTML, CSS/Sass, and JS using best practices

Create themes leveraging the Twig framework

Incorporate Redfin and client style guides in your work

Work within a multidisciplinary-team with back-end developers and graphic designers to provide a cohesive experience

Make suggestions for better solutions to problems

Keep abreast of the latest and emerging technologies

Attend training camps and conferences
Requirements and qualifications
Ability to work on-site in Portland, ME

An undergraduate degree

Three years of experience as a front-end developer

Experience with CSS preprocessors

Experience with Git

Excellent knowledge of browser troubleshooting and debugging practices and techniques

Knowledge of SEO and accessibility principles

Knowledge of graphic design software such as Sketch

Familiarity with content management systems
Familiarity with the command line
Ability to optimize for front-end performance, eg: minification, code reusability, etc.

Experience with Node and npm/yarn for task automation and front-end package management

Knowledge of codestyles and code standards and linters

Experience with Twig 

Experience with React, Gatsby, Sass and/or Drupal is a plus
The successful applicant will be:
Curious and ready to learn

Able to communicate clearly and effectively in person and on paper

Able to adapt quickly to changing client needs

Able to work both independently and within a team 

Ambitious, self-driven, and inventive in technical solutions
About Redfin Solutions
Redfin Solutions, LLC is a web development and design company in Portland, Maine. We conceive, build, and support custom Drupal websites. Our clients include Kripalu, MIT, Harvard, and Dartmouth. Redfin is not just another agency that churns out websites. We have long-lasting relationships with our clients and, hopefully, you. 
We are a Drupal Association partner and help coordinate and sponsor Drupal conferences throughout New England. Our employees are active community members who contribute to the Drupal open source project. Redfin supports professional development opportunities and applicants should be motivated to learn.
Other benefits include: 100% company-paid health insurance premium, HSA company contribution, IRA matching, 4 weeks PTO, 36-hour work week, flexible work schedule, team lunch once a week, standing desk, seltzer & cold brew coffee on tap, annual company retreat, and more.
Redfin Solutions is an equal employment opportunity employer. We celebrate and support diversity for the benefit of our staff and clients, and encourage those from underrepresented groups to apply.
To apply, please send your résumé and cover letter to jobs@redfinsolutions.com.