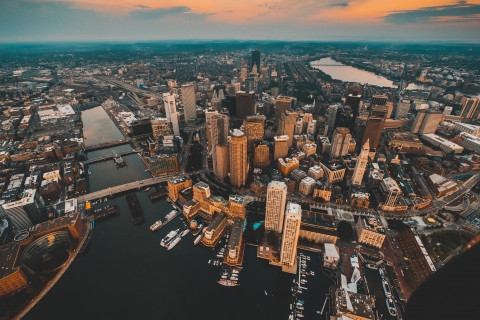 Design 4 Drupal, Boston 2019
June 07, 2019
Redfin Solutions is a long-time sponsor of Design 4 Drupal (D4D) Boston, and this year we are proud to announce that we are the premier Event Sponsor.
Design 4 Drupal, Boston is a 3-day conference devoted to design, UX, and front-end development as well as the business and process challenges facing development teams. Our tireless Project Manager Leslie Glynn--who won the 2019 Aaron Winborn Award back in April--has been a core organizer of D4D, Boston.
Redfin's contributions don't stop there. Our developer Christina Costello will be presenting an "Introduction to CSS Grid," and our summer intern Jacob Morin will be presenting an "Designing an App with Drupal and React Native."
This year there are 50 sessions to choose from for developers and designers of all skill levels. Adult tickets are $50.00 with lunch included, and student tickets are just $10.00!
Sessions include: "Can't we all just get along? Design & Development Collaboration" for beginners, "A Modern Designer's Workflow" for intermediate users, and "Pattern Lab: The Definitive How-To" for advanced users. There are also two keynote presentations! On Thursday the 27th Miriam Suzanne will present "User Unfriendly: A practical guide to losing control," and on Friday the 28th Deborah Levinson will present "Uncertainty Principles." Find the full session schedule at design4drupal.org/session-schedule.
On top of that, D4D offers four exceptional day-long trainings on Wednesday the 26th. Training tickets are only $50.00, and lunch is included!
The trainings are: "Component-based Development Workshop," "Drupal 8 Crash Course (For Content-Editors, Marketers, And Project Managers)," "Getting started with React.js," and "Intermediate To Advanced CSS For Practical Peoples."
To get your D4D, Boston 2019 ticket and learn more, visit design4drupal.org.